The Stand Up
The key to a successful Stand Up is the ability to explode your
hips off the mat with enough pressure back into the opponent
to offset his forward pressure. Once you fire upward with the
knees coming off the mat you can then get a foot out and
continue driving back into your opponent. Elbows should
maintain in inward position, sealing off any possibility of your
opponent's ability to insert Under-Hooks.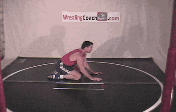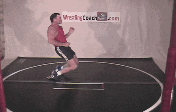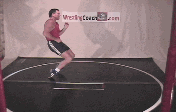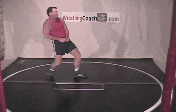 Stand Up & Cut Out
Aim to nock your opponent over if possible. Begin with the attitude
that you will exert nothing less than all out explosive pressure on the
whistle. It gets much harder to escape if you wait. Envision yourself
in a tank of water, get out quick, the longer you stay down there the
less oxygen you will have, carrying your opponents weight on your
back can sap your strength and burn up your oxygen.
As you explode up seal in the elbows, get a foot out, continue
driving back into the man, get a two on wrist control, post it down
and raise a cut back arm and pivot inward while maintaining
pressure back. once you've cut and face your opponent
immediately position your stance for an attack.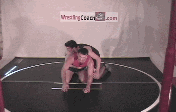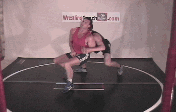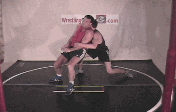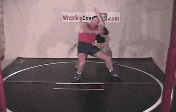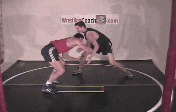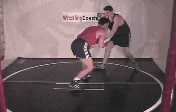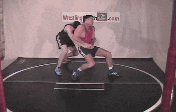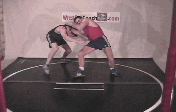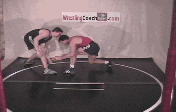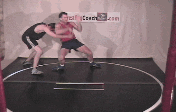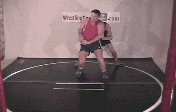 Cutting Out

While continuing to pressure back into your opponent post his
wrist downward using a two on one grip. Raise up with the
arm on the opposite side of the wrist post - in a downward
corkscrewing motion, while continuing to pressure back pivot
inward and face your opponent. Immediately readying yourself
in a stance to defend or attack.