Russian Tie Series

Collar Tie Shrug to a Russian
A maneuver that takes off your opponents collar tie. To initiate it,
reach and grip your opponent wrist with your opposite side hand,
shrug your head to the side and bump his arm with your near
armís bicep into your opponents triceps. Secure the arm with
both hands (one hooked at the wrist the other at the bicep) now
apply pressure on his triceps with your shoulder. Once you have
secured the arm you can dictate movement and set up various
attacks.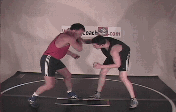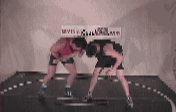 Russian Tie to a Near Single
You can bump the arm and trap a Near Single - Pressure in
with your shoulder and dump him to the mat.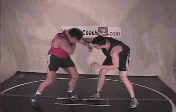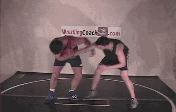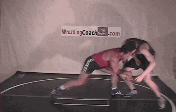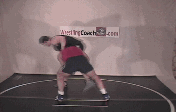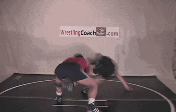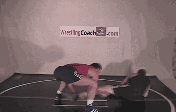 Russian Tie to Firemanís Carry
You can rotate in of your Russian into a Fireman's Carry. When your
opponent backs his near leg away he has created an opening for
you to rotate in on the over hooked side of the Russian Tie, as you
rotate in reach deep in the crotch with the arm that had maintained
wrist control on the Russian Tie. Once you are in deep on your
knees clamp down on the over-hooked arm and pop the fireman's
with an upwards thrust to the crotch and a forward motion going to
your own shoulder. Pop your head out and finish with a pinning
combination.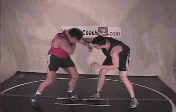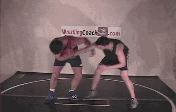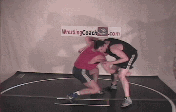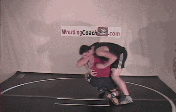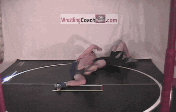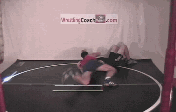 Russian Tie to an Arm Spin
Once you have taken off the opponentís Collar Tie and secured Russian
Tie pressure, the opponent may withdraw his Lead Leg back, clearing
the way for you to rotate in and around the secured Russian Tie arm.
Once you have spun through you can maintain back arm pressure and
bring the opponent downward.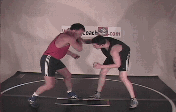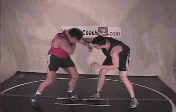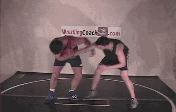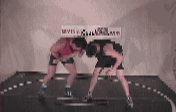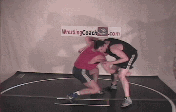 Russian Tie To a Near Single Leg Snatch
Pressure in to your opponentís center of gravity with your Russian Tie
controlled arm. As you back his weight onto his far leg drop and
snatch the Near Leg. Picking up and securing the Single Leg with
an elbow deep two arm lock, maintain head inside and shoulder in
the quadriceps pressure. Finish the single with the step in -
corkscrew downward withdraw step drop.